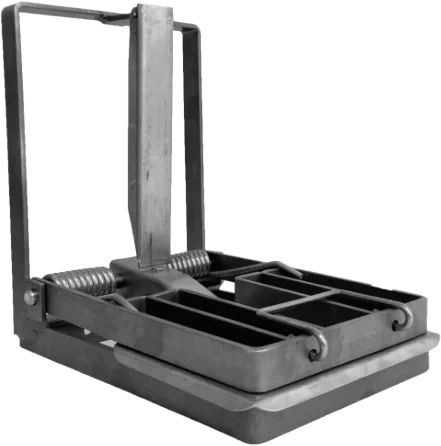 BT200
Stoat & Rat Trap
NAWAC class A kill trap engineered to humanely trap stoats and rats in the toughest New Zealand conditions!
TARGET SPECIES:
Stoats, Rats

The powerful BT200 predator trap is a faithful replica of the proven DOC200 Trap that builds on its capability with upgraded materials that make the BT200 stronger and lighter than the DOC version.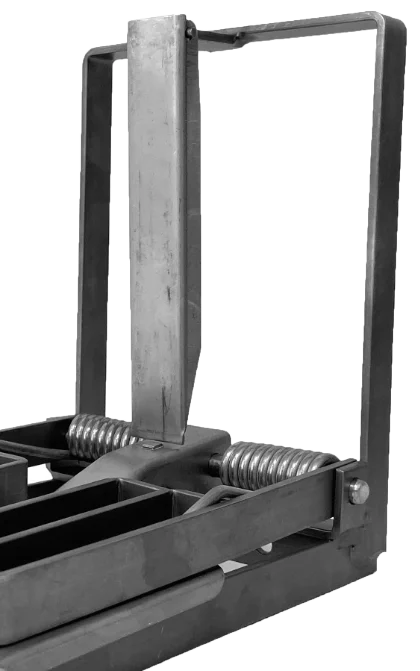 Trap Options
BT200SS stoat and rat trap: Full stainless steel construction for maximum performance in coastal conditions.
BT200CB stoat and rat trap: Combination of stainless & zinc plated steel for rugged dependability in normal bush conditions.
Features
Every trap is calibrated and tested prior to despatch to ensure correct weight triggering for the target species.
Safety bar feature for safer, easier baiting and setting (Sold Separately).
Committed to a more sustainable New Zealand. We do not acid-dip our products, but use sustainable glass-bead blasting instead.
Shipped in boxes of up to 8 traps.
NAWAC test results
"Every trap is individually tested & calibrated before
dispatch to ensure correct weight triggering."
PASSED NAWAC GUIDELINE
The BT200 Traps have been independently tested by the DOC founded research and development entity, Zero Invasive Predators, against the NAWAC standards. This trap killed rats and stoats in accordance with National Animal Welfare Advisory Committee guidelines every time to achieve a Class A rating.
These kill traps are fixed permanently to the bottom of a box which is specifically designed for targeted species. Tunnels channel the target species through holes in mesh and only allow entry of certain sized mustelid. This ensures non targeted species such as kiwi are not harmed, as well as protecting the public.
HOW TO SAFELY SET THE BT200 TRAP
In order to meet animal welfare requirements, the BT200 is a powerful trap. It is recommended that the trap is set with a specific setting tool (sold separately). For your protection, a safety bar (also sold separately) is then applied while the trap is baited. The safety bar can then be removed and the lid fastened to seal the top of the box. Ensure use of the safety bar any time you change the lure. We can supply you with the necessary equipment to make setting your traps easy and safe.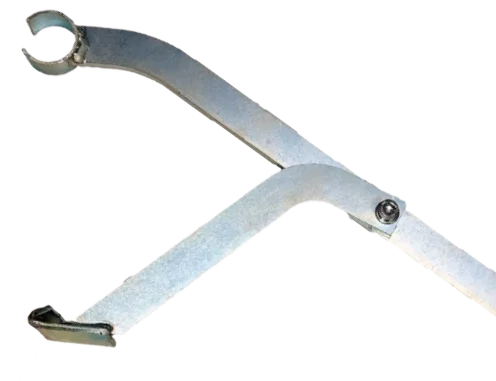 MAINTENANCE OF YOUR BT200 PREDATOR TRAP
Using quality materials in its construction has ensured that the BT200 kill trap is designed to deliver long and trouble-free use. This trap will provide many years of successful trapping provided that it is well cared for. Never activate the trap and allow the jaws to snap against each other as damage may occur.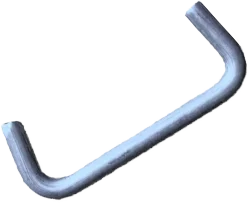 TRAP BOXES
Top quality, durable boxes to be used with the BT200 traps and designed to exclude non-target species to protect our native wildlife.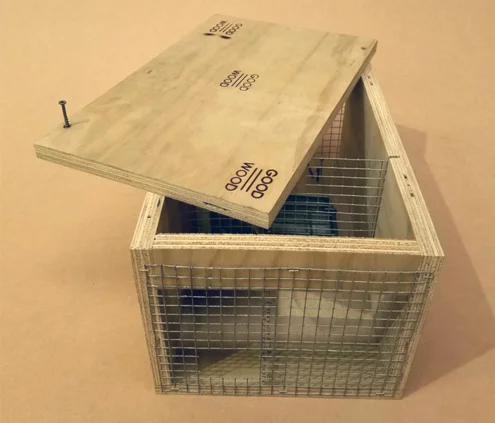 SETTING TOOL
Make it easy when setting your BT200 traps. With added leverage when using our BT200 Setting Tool you can set traps with little effort.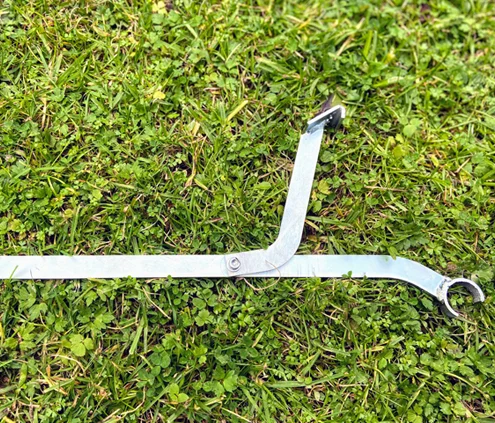 BT200 SAFETY WIRE
Keep your hands and fingers safe when setting and baiting your traps with the safety wire designed specifically for the BT200.  This safety wire holds the trap open while you safely bait your trap and should be used any time you change the lure.